ANDY FEDIW (Kinderhook) - "Andy Fediw Songs" (Country / Rock / Americana)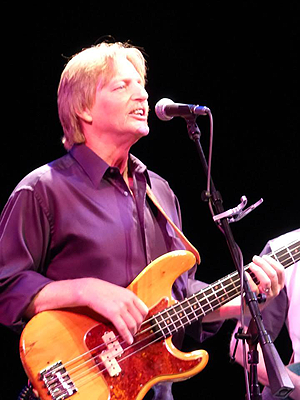 Andy Fediw, founding member of the '70s Country / Rock group Kinderhook, has shared the stage with Jefferson Starship, Harry Chapin, Poco, Orleans, The Band, The Outlaws and many others. It is a list as diverse as his classical, rock and country roots.

Drawing on these influences and heeding the advice of these musical mentors, Andy has forged a melodically and lyrically driven style that is all his own. What makes his music so wonderfully refreshing is the sense of hope that shines through the most difficult and emotionally charged situations. It is this quality that makes his music stand apart.

Harry Chapin
"You have the talent, now all you have to do is keep doing it. That's the key".

Timothy B. Schmidt (The Eagles)
"It's great playing with you. You always make us work for it up here".

David Bromberg
"Mark my words...I'll be opening for you someday".

MP3 1. Let's Go
MP3 2. It's Not The Same
MP3 3. Run, Boy, Run

MP3 4. This Road