Kinderhook - "Self-Titled" (Country / Americana)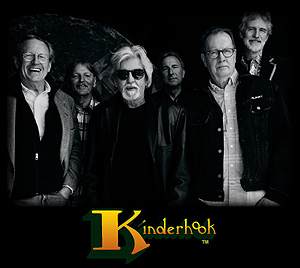 '70s Country Rock/ Americana group Kinderhook, formally known as Kinderhook Creek, has recently released their self-titled album featuring 9 original songs written by the members of the group.

This is Kinderhook's first album since the group was formed in 1973 at Rutgers University. The album features Jerry Kopychuk (Guitar/Vocals), Andy Fediw (Bass/Vocals), Jimmy Ryan (Pedal Steel/Dobro/Vocals), Jack Kurlansik (Lead Guitar), Gary Oleyar (Lead Guitar/Banjo/Vocals) and Craig Barry (Drums/Vocals).

Kinderhook Creek has shared the stage with Jefferson Starship, Harry Chapin, Poco, Orleans, The Band, The Outlaws and many others.

Harry Chapin
"You have the talent, now all you have to do is keep doing it. That's the key"

Timothy B. Schmidt (The Eagles)
"It's great playing with you. You always make us work for it up here".

David Bromberg
"Mark my words...I'll be opening for you someday".



MP3 1. Let's Go

MP3 2. Rumble At the Roadhouse

MP3 3. Run, Boy, Run

MP3 4. Love Takes a Part of You

MP3 5. It's Not The Same

MP3 6. Cowboy Union


MP3 7. Good Guys Wear Black