Various - "Our Country Favorites" (Country)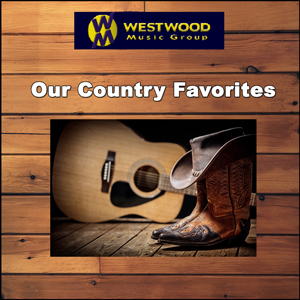 Our Country Favorites -
Featured on this compilation album are New! and a few Seasoned Country songs that were recorded in Nashville, Dallas and other American cities. We picked our favorites to highlight the Cowboys and ladies that makeup a mixed blend of Country styles from a Waltz to Dance tunes to Soulful Country Blues.
Enjoy!

MP3 1. Lucky Man - Matt Dame



MP3 2. Just A Little Time - Lisa Cappola



MP3 3. Bikinis & Tequila - Brian Clayton & The Green River Band



MP3 4. You'll Hurt Me All Over Again - Grace Broussard



MP3 5. I'm In A Hurry For Love - Greg Barnhill



MP3 6. Weekend Cowboy - Andrea Avillarr



MP3 7. Shot Of The Blues - Travis Vincent



MP3 8. Don't Give Up On Me Now - Beth Williams



MP3 9. There From The Start - Z Mac



MP3 10. Take Me Back - Renee Grace



MP3 11. Goodbye Walls - Roy Roberts



MP3 12. Driving To Hollywood - Jolie Holliday.



MP3 13. I Forever Do - Jeff Carson



MP3 14. Army of One - Donna De Sopo



MP3 15. Redneck Power - Don Morgan



MP3 16. I'm Not Done With Us - Jacey



MP3 17. Grab Life By The Horns - Ron Wallace



MP3 18. Got To Have You - Chaz Marie



MP3 19. Paying Your Dues Blues - Andy Fediw



MP3 20. Two People In Love - Jerry Sartain and Rhonda Vincent