LISA BOUCHELLE & THE BLEU - "Jump In!" (Pop)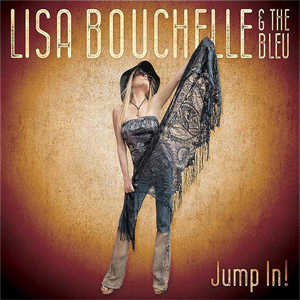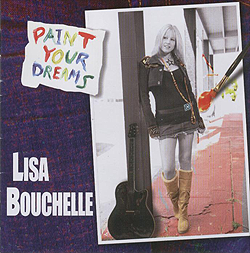 Lisa Bouchelle delivers another fine album in 2021.

Lisa's songs are all based around her unique acoustic guitar grooves, and her lyrics are often about empowerment and believing in oneself.

"I Believe" features Tony Nominated actor and rock singer Constantine Maroulis.

The album includes musicians G Love, Tommy Kessler, Mike Schmid, Rob Hyman, Shawn Pelton and Hal B. Selzer.



MP3
Love Is For The Making

MP3
Straight and Narrow

MP3
I Believe (featuring Constantine Maroulis)

MP3
Fever
Lisa Bouchelle may be "under the radar" among music fans but she delivers a powerful New! album. Guests include John Popper, David Bromberg, Shawn Pelton and Glen Burtnik.



MP3
Heaven On Credit

MP3
Naked

MP3
Over The Edge

MP3
Reinvent
Lisa Bouchelle's CD was released in Japan in December, 2006 to rave reviews. The album was co-produced by Obie O"Brien (Jon Bon Jovi) and features Shawn Pelton, Southside Johnny, Gary U.S. Bonds, Bobby Bandiera and Hal B. Selzer.



MP3
Insane

MP3
Ya Huh!

MP3
The Other Side Of The Rainbow (Dorothy)