MASTER LEE WILLIAMS - "Leereese" (R&B/Soul/Gospel)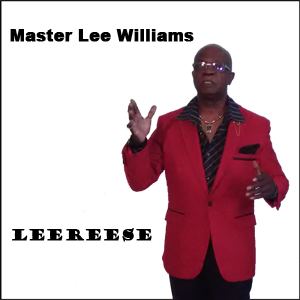 Master Lee Williams started his music career as the lead singer of Lee Williams & The Cymbals in the '60s. In 1966 and '67, Carnival Records released (5) singles from his group. From 1983 to 1985, Lee was the lead singer for The Intruders and in 1991 he took the role of lead singer with the Grammy Award group The Manhattans.

"Leereese" is Master Lee's debut album of his collection of R&B/Soul and a few Gospel renditions. Backing vocals feature The Manhattans.


MP3 1. "Hey Lady Whatcha Gonna Do"



MP3 2. "Dream"



MP3 3. "Wonderful"



MP3 4. "Danny Boy"



MP3 5. "Lover Come Back To Me"



MP3 6. "The Love of God"



MP3 7. "Heavenly Father"



MP3 8. "Thank You For The Joy"



MP3 9. "A Change Is Gonna Come"



MP3 10. "Touch The Hem of His Garment"



MP3 11. "God Bless America"