Rod Bernard's "Hurricane Watch" is featured in the HBO Series "Irma Vep".
Westwood picked up the exclusive Film & TV music rights to '70s Pop / Rock group Trigger's 1975 Indie release "Trigger Treat". The group later signed with Casablanca Records for their 1978 self-titled debut album.
Roy Roberts Experience's "Bee Hive, Pt. 1" is featured in the HBO Max Series "Minx".
Doctor Ross's "Call The Doctor" is featured in the FX Series "Better Things".
Nolan Strong's "Everything They Said Came True" is featured in the Hulu Series "Life & Beth".
Floyd Miles' "What Would I Do" is featured in the Fox Series "Pivoting".
The Carnival Kings "Feelin' Good" is featured in the GAC Family TV Film "Harmony From The Heart" starring Jesse Metcalfe and Jessica Lowndes.
The Pretenders "I Call It Love" and Lee Williams and The Cymbals "I Love You More" are featured in the Film "Stay Awake" starring Wyatt Oleft, Chrissy Metz and Fin Argus.
Louie Lupo's "It Came Upon A Midnight Clear" and Debra Ferrara's "Christmas Time Is Near" are featured in the HBO Series "The Righteous Gemstones".
Roy Hall and His Cohutta Mountain Boys' "Okee Doaks" is featured in the Film "X" starring Jenna Ortega, Mia Goth and Brittany Snow.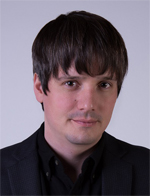 Effective January 7, 2022, Rich Tupica joins the Westwood Music Group team.

Based in Los Angeles, Rich will handle our current and future Film and TV music licensing clients on the West Coast. Rich Tupica is a Los Angeles-based journalist and music critic whose work has been published in national and international publications, such as UNCUT, Record Collector, American Songwriter and Shindig! Magazine.Tupica also hosts two radio monthly shows for NTS Radio, both focusing on unearthing obscure oldies songs. In 2018, Tupica's first book, "There Was A Light: The Cosmic History of Chris Bell and the Rise of Big Star," was published and is now available through Simon & Schuster.
The Manhattans' "Searchin' For My Baby" is featured in the Film "iMordecai" starring Judd Hirsch, Carol Kane and Sean Astin.
Ty Lemley's "My Guiding Heart" is featured in the FX Series "What We Do In The Shadows".