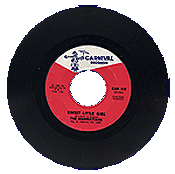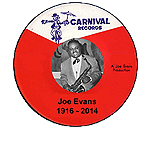 "Original" '60s & '70s R&B/Soul








Carnival Records founder and label owner Joe Evans started as a musician playing with Lionel Hampton, Louis Armstrong, Billie Holiday and Sarah Vaughan. Later he joined Berry Gordy's Motortown Revue backing such acts as Little Stevie Wonder, Marvin Gaye, The Miracles, The Supremes, The Temptations and others as they toured throughout the U.S. Having worked extensively with Gordy, Joe learned the music business and after a time set out to start his own R&B/Soul record label in Newark, NJ. The label was launched in 1962 with their first release "Your Yah-Yah Is Gone" by The Tren-Teens.
Joe Evans had an ear for music, a head for business and a vision to make Carnival Records a reality. Joe was instrumental in discovering many talented songwriters and artists from this region such as The Manhattans, Kenneth Ruffin, The Lovettes, Phil Terrell, Little Royal, Lee Williams and The Cymbals and many others. The Manhattans charted with 8 Billboard R&B singles on Carnival with "I Wanna Be (Your Everything)" reaching No. 12 on January 23, 1965.
The music that Joe Evans and his staff wrote, arranged, performed and produced has earned Carnival Records a place in R&B history and put the label on the music map in the '60s. Many of the Carnival tracks have been featured in Films and in various TV shows.
All songs are available for download at: iTunes, Amazon mp3, eMusic, Rhapsody, Napster.