Tom Kanach - "CHANGE" (Rock)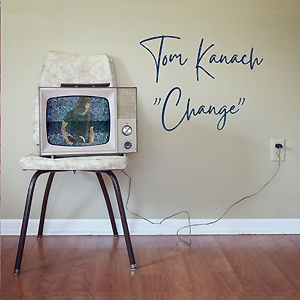 Despite hailing from New Jersey, singer-songwriter Tom Kanach brings along a distinctly Brit Rock flair to his new EP, Change

Change features a driving garage rock sound with lively, raucous melodies underscored by engaging narrative songwriting. Tracks like "Miss Take" feature energetic beats, retro inspired vocal harmonies, and skillful guitar riffs.

Change brings a sensibility one can only earn through thriving on live performances and having the world stop before you. According to Tom, the main message of the record is that "we must prioritize what is important and find it in ourselves to embrace change to make the world better by individual effort". The "Change" EP which made it to the NACC Top 200 Chart through all digital music outlets.
Songs:
MP3 1. Change
MP3 2. Drift Away
MP3 3. Forever Young
MP3 4. Girl From Outer Space
MP3 5. Miss Take
MP3 6. Now (Close Your Eyes)
MP3 7. Shot Down
MP3 8. Who Do You Blame?
MP3 9. If