LANCE LARSON - "To Make a Long Story Short" (Jersey Rock)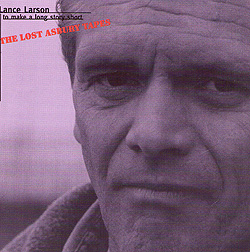 Lance Larson, a "True" Rock veteran on the Jersey Shore, has finally released his "Lost Asbury Tapes". The CD features Lance and guests Jon Bon Jovi, Richie Sambora, Tico Torres, David Bryan and many others.
"Listen To Your Heartbeat" was featured in the CBS Series "Hack". Lance Larson's song "Angel With Broken Wings" was featured in the Film "Solace".

MP3 Lucky Day



MP3 What You Do To Me



MP3 Saints And Sinners



MP3 Listen To Your Heartbeat



MP3 Angel With Broken Wings



MP3 Memories And Photographs